Linksy develops innovative and efficient assembly systems with its clients from standard fasteners to the development of special parts.
1- Global Technical Support
From components co-design to delivery of production parts, we are present at every phase of your project.
2- Global Assembly System
From standard fasteners to special fixings, we provide
all the necessary components for the assembly of
your equipment.
3- Global Supply Chain
From the small aerospace serie at the large automotive serie, we ensure a reliable and global service.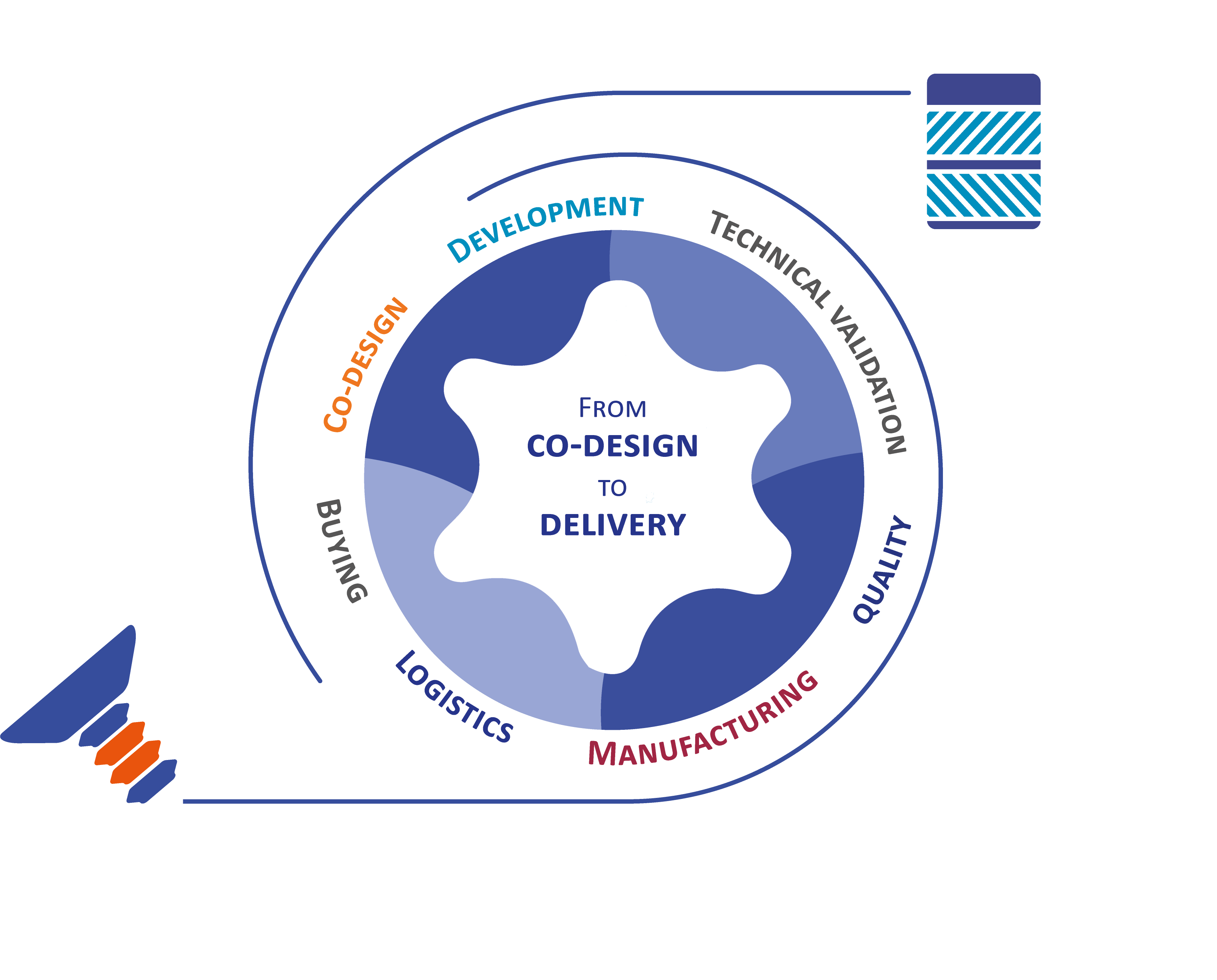 Innovative solutions
Our solutions use the latest technical innovations in the field of fasteners :
– Captive washers
– Innovative anti-corrosion treatments
– Integrated thread locking
– Sealing under head
– Anti-seize treatments, masking, protection, etc.
An efficient quality system
Run-in to the requirements of the automotive industry, our quality systems are ISO 9001 certified and compatible with TS16949 and EN9100.
The advantages of an overall approach
– A single contact person for the entire value chain, from design to supply of parts.
– A partner expert to optimize the assembly of your products
– A technical and regulatory support for all the services of the company
– The reliability of a certified supplier for the quality of its products and its organization
– Skills validated by long experience of automotive and aerospace projects
– Reduction of the overall cost of assembly systems